Inspiring kids to read and speak — in a new language!
Learning a new language is fun and achievable with our award-winning beginner readers, activities and flash cards.
"I read these little stories on my own — in a new language!"
When you open your first Language Together set, you may be surprised at how simple it looks. Developed with teachers, our Spot Color Immersion Method was specifically designed to make learning a new language feel simple and achievable for kids.
Beginners can jump in and start reading immediately, building confidence and motivation. When they finish, they earn a wonderful reward: the joy of early success!
"A wonderfully effective, systematic approach that helps kids make the most of this optimal language-learning period…With remarkable swiftness, children find themselves reading the books cover to cover, correctly pronouncing the words and understanding their meaning!" — Brain Child Award (Tillywig Toy & Media Awards)
Why kids, parents and teachers love Language Together:
Simple and Achievable

Our Spot Color Immersion Method combines multiple strategies to simplify language learning. Each page looks basic but is packed with proven techniques to encourage and engage young learners.

Our Method

Online Audio Included

All book and flash card sets come with access to Online Audio. The Audio can be a valuable partner and tool for independent review. Children can hear native speakers without needing pronunciation help from parents.

Online Audio

Activity Sheets for Fun Practice

Book sets include downloadable Activity Sheets (PDF) with exercises, crafts and other fun ways to practice vocabulary. When children have finished their set, they can proudly print their Achievement Certificate and celebrate their success!

Activity Sheets
Meet the Language Together Friends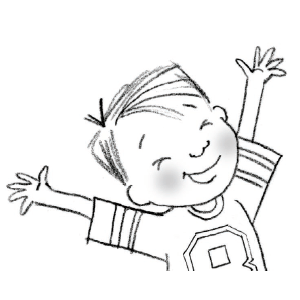 Reviews + Awards
"My 5 yr old daughter wants to learn Spanish, and these are simple and short to keep her attention and also learn basic words. The inside of the front and back cover of each book has translation for the words used in the book, which is very handy to go over the story so she can learn the meaning of the words. I like the simplicity of them, they are comparable to BOB books but in Spanish. I highly recommend them." —Amie A.

"Students love the stories because they are not too long and because pictures are extremely entertaining and clearly assist in the language learning process. Students feel incredibly accomplished after reading and presenting in class what they have learned by reading"

—The NECTFL Review: A Journal for K-16+ Foreign Language Educators

"The simplicity of these books is innovative. It makes it easy for young kids to dive in with a very low intimidation factor." — National Parenting Product Awards, 2020 Winner, Best Educational Tools